Silkscreens about immigration, satires of the art world, drones that paint flowers—these are some of the many topics captivating street artists in 2018.
Below, discover fresh works by Shepard Fairey, Cleon Peterson, Hebru Brantley, and more. These pieces are all available now—and you can buy them by clicking on the image and contacting the gallery directly.
Shepard Fairey
It's been 10 years since Fairey released the Hope poster for Barack Obama's 2008 presidential campaign—and the artist remains as political as ever, tackling current events like immigration.
Noise and Lies (Red), 2018 Galerie Ernst Hilger
Cleon Peterson
Peterson's new pieces embody the artist's signature style, displaying violent scenes through bold, graphic figures.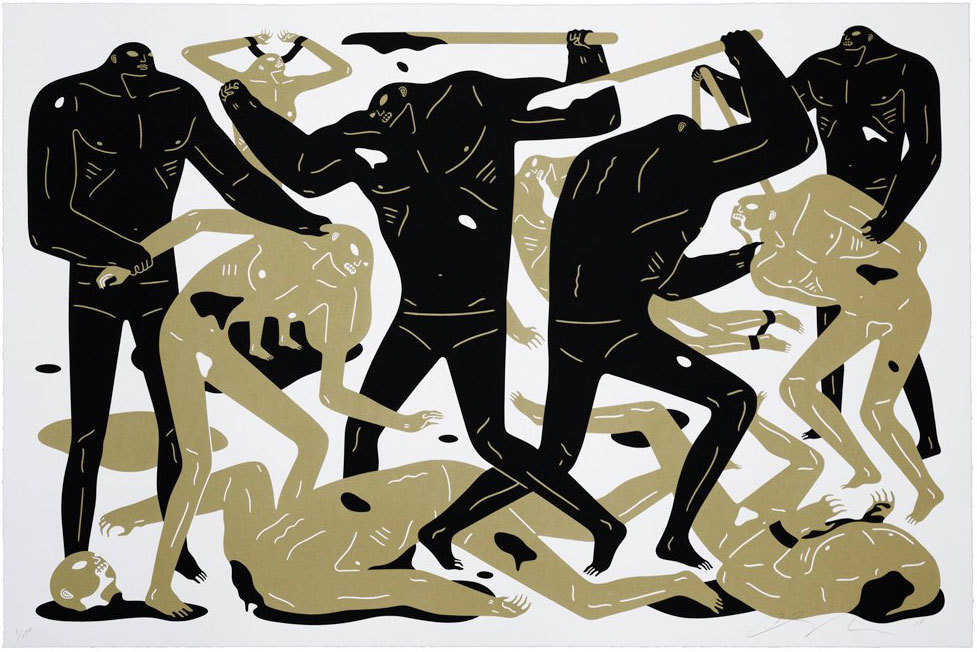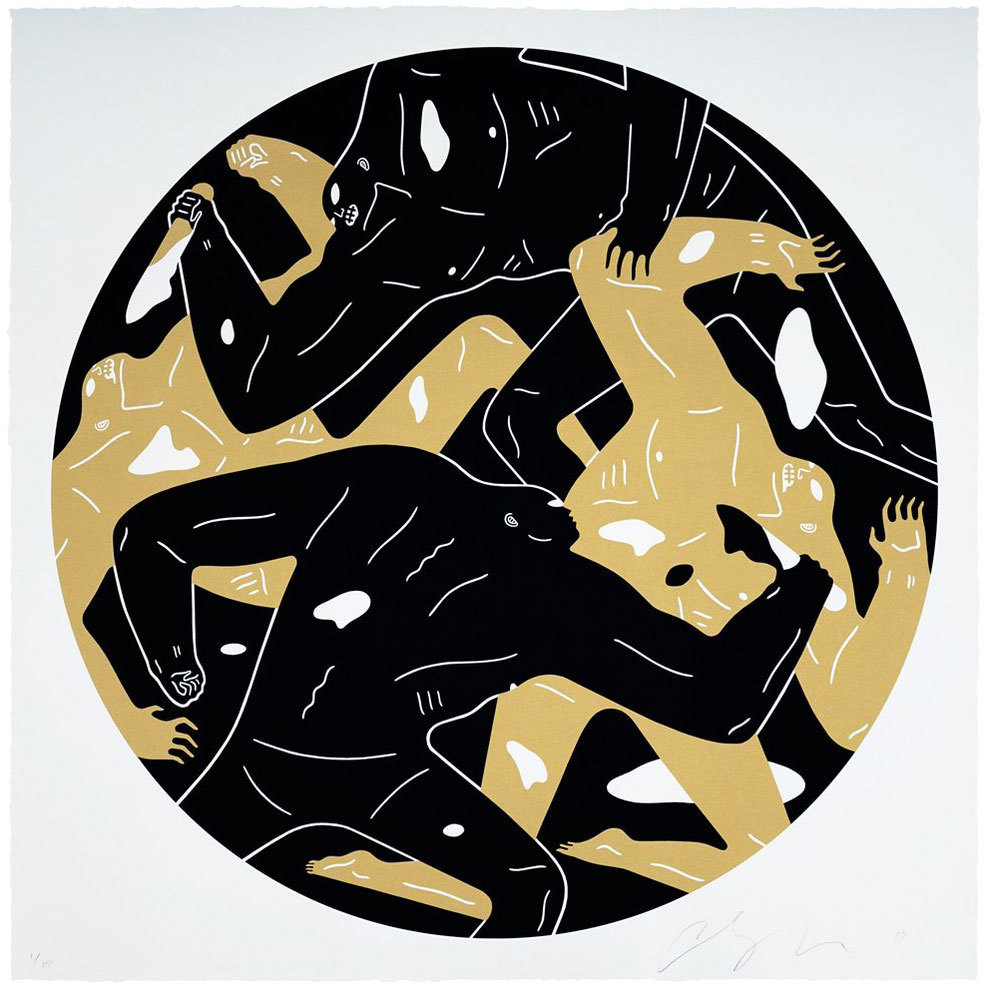 Hebru Brantley
Brantley describes himself as an Afrofuturist, combining images from comic books, pop culture, and 1980s street art to portray today's heroic archetypes.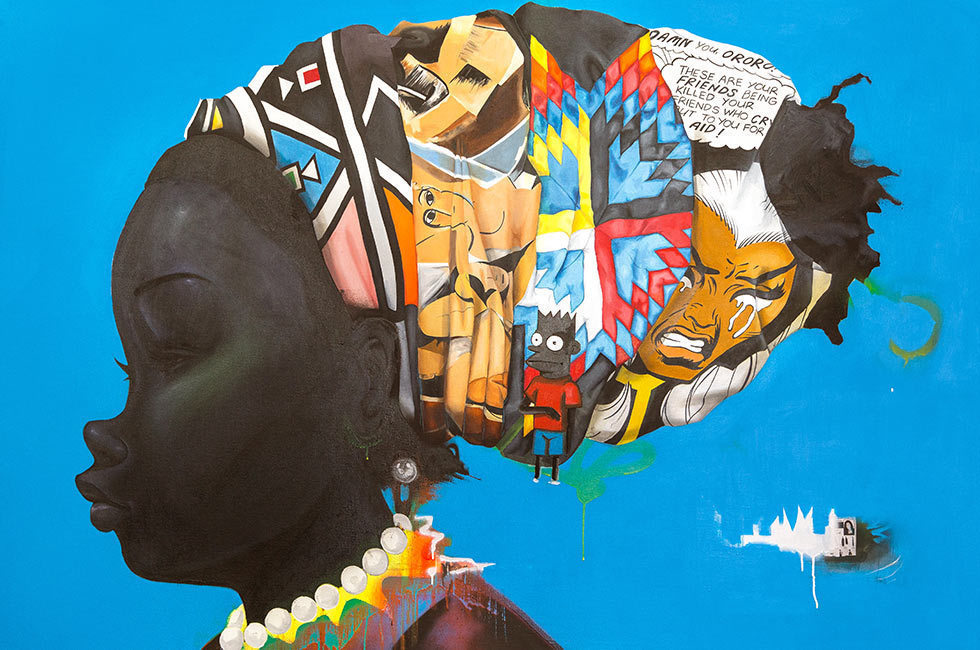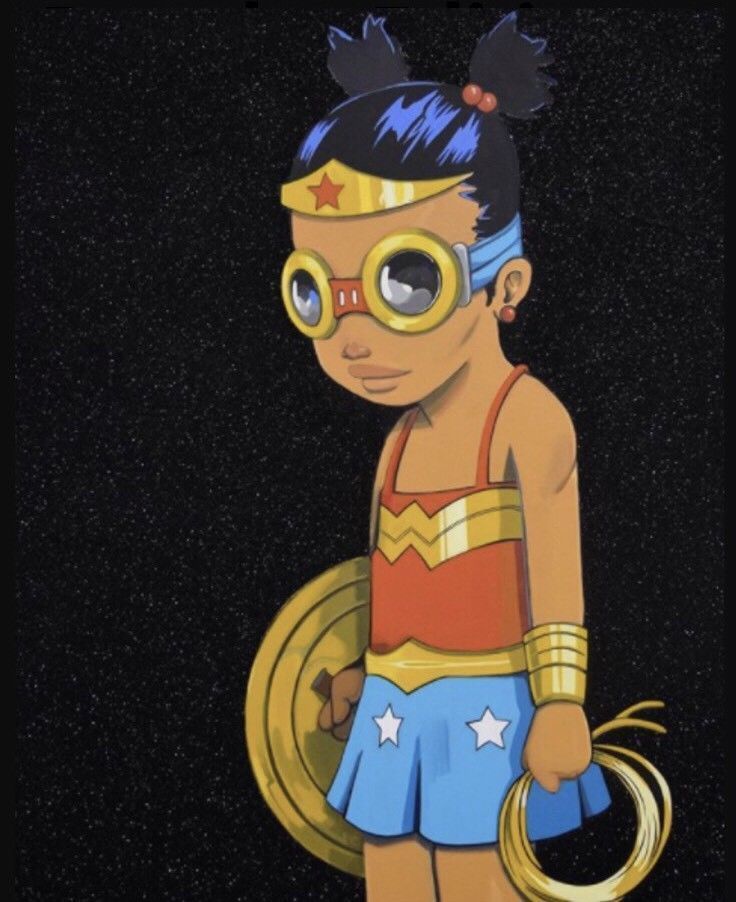 Swoon
Merging art with activism, Swoon portrays everyday men and women across the world, aiming to cultivate empathy for the human experience through her representations.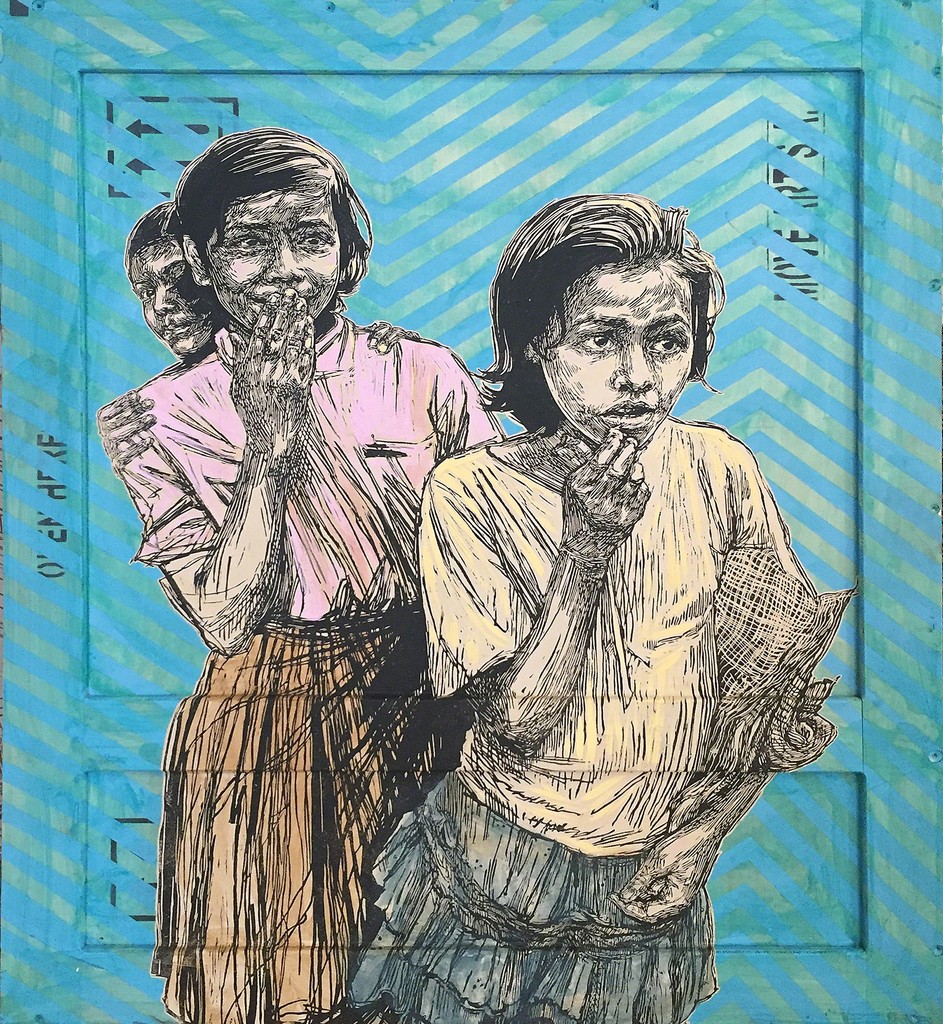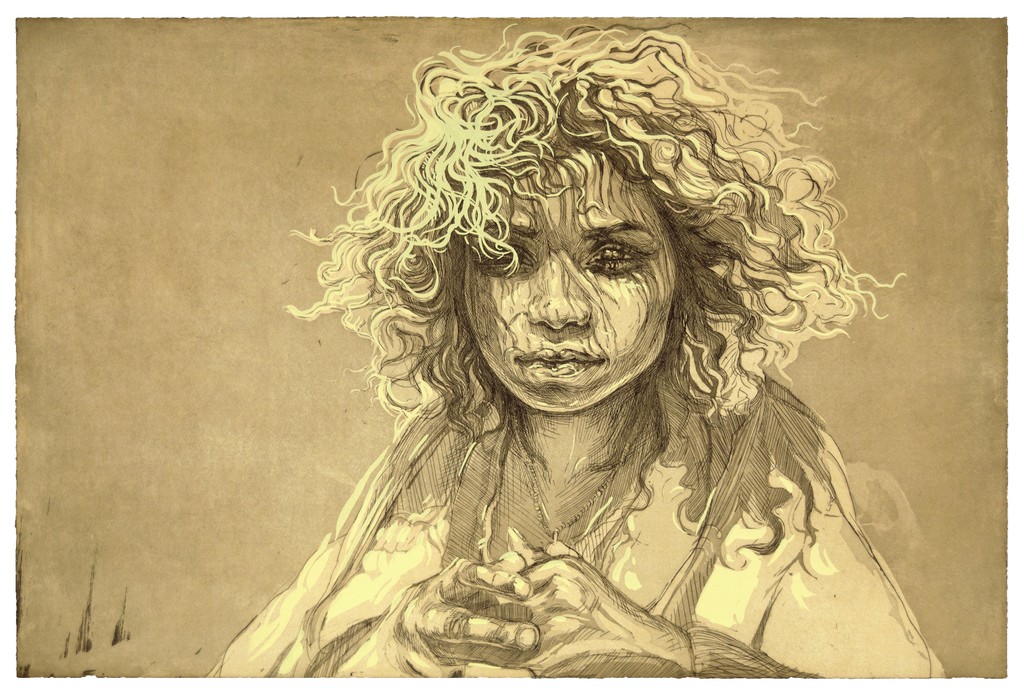 Katsu
For his latest series, Katsu programmed a drone to spray paint over 200 multicolored flowers, choosing the subject matter for its connection to hippie culture.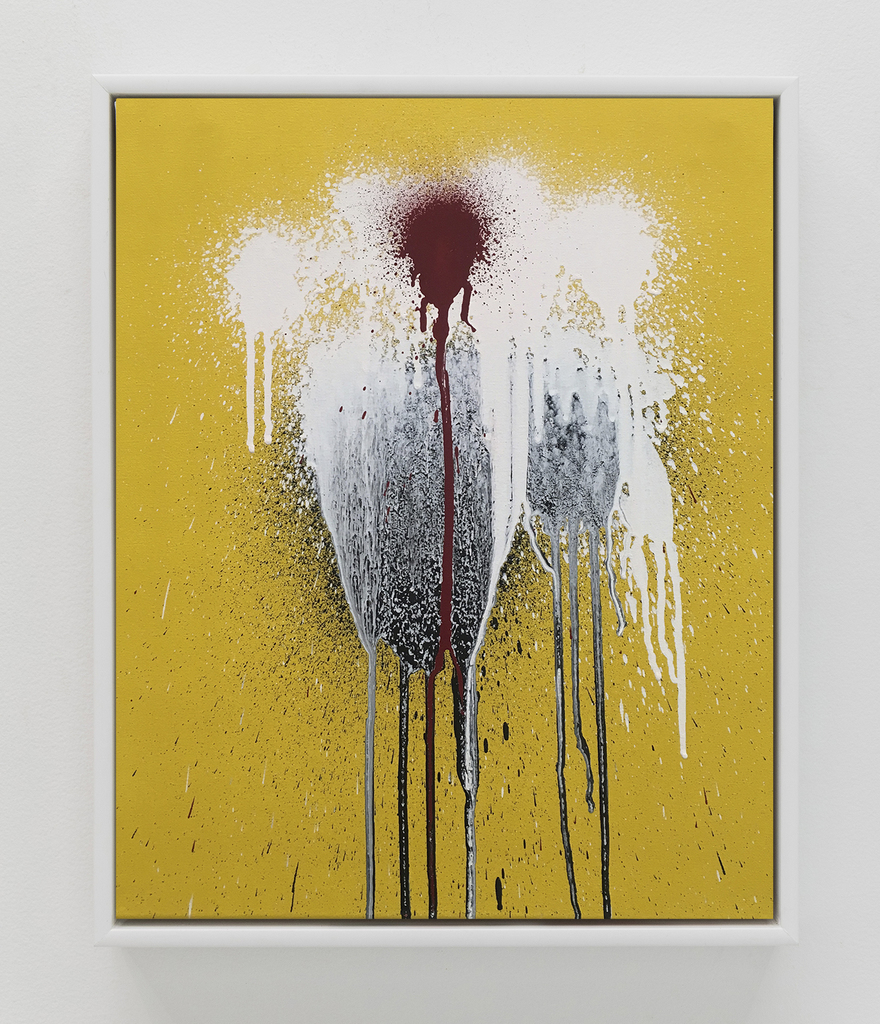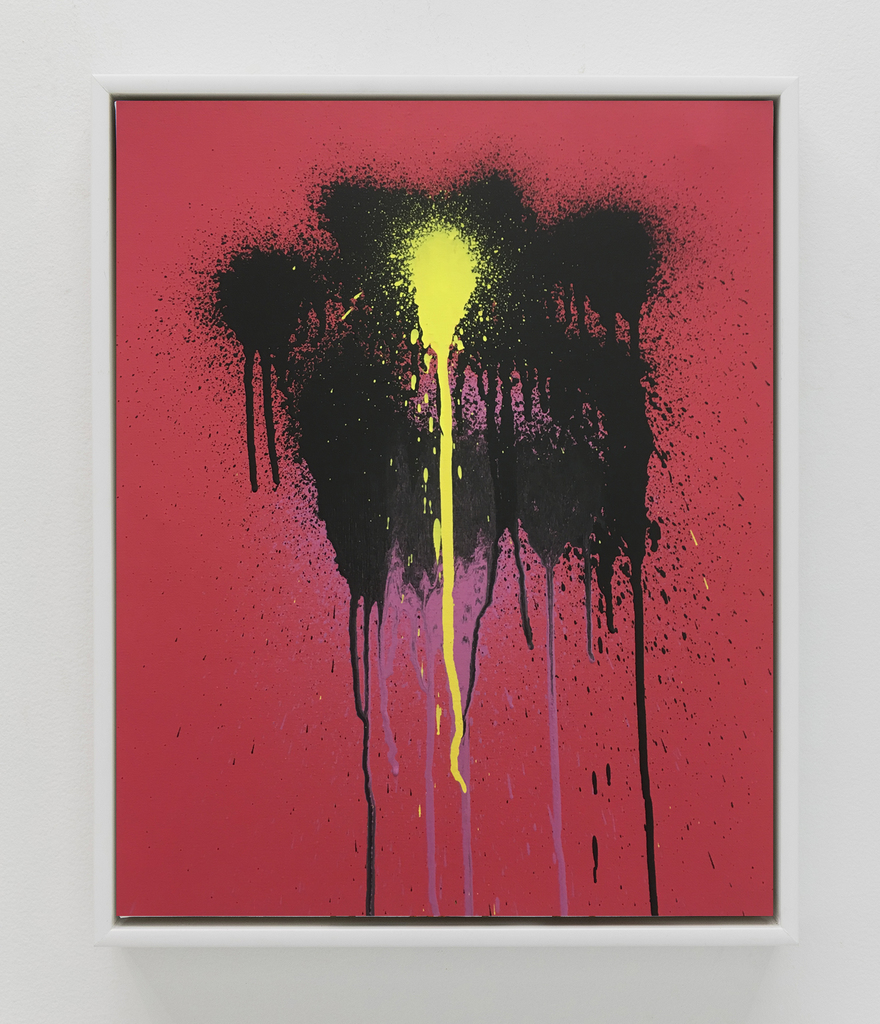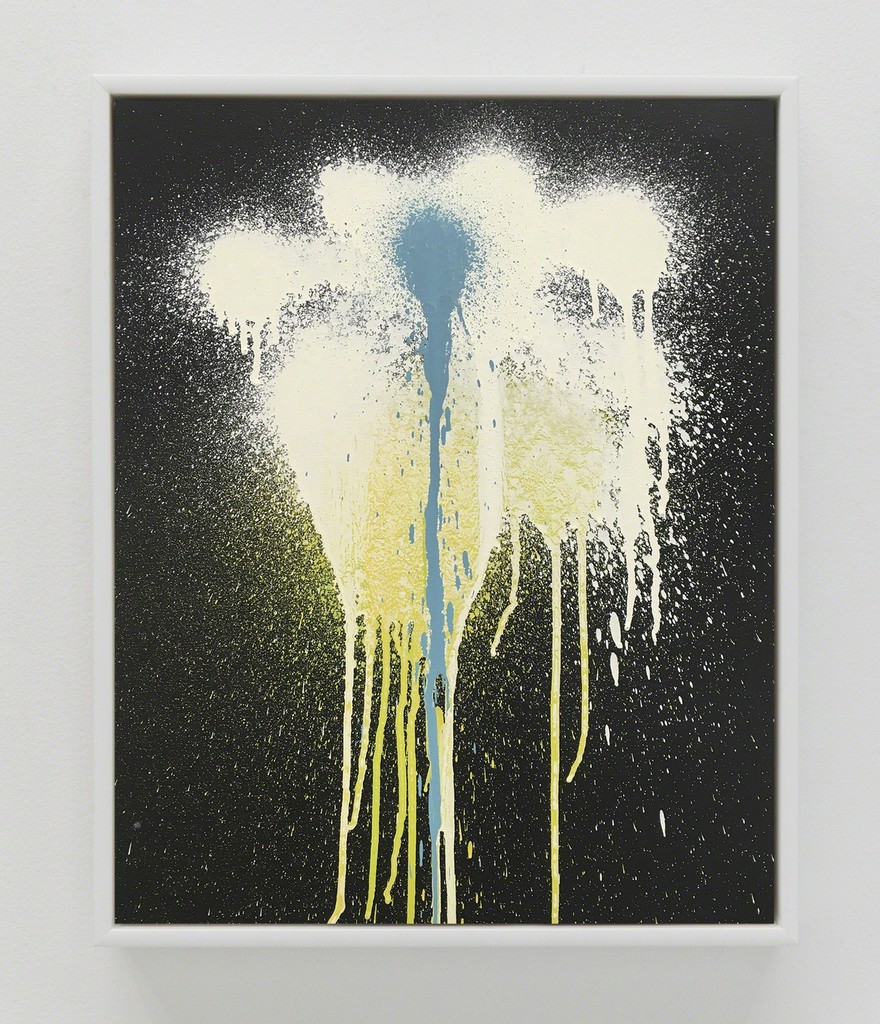 CB Hoyo
The emerging Cuban street artist pokes fun at the art market by layering satirical phrases over classic artworks, such as the Mona Lisa.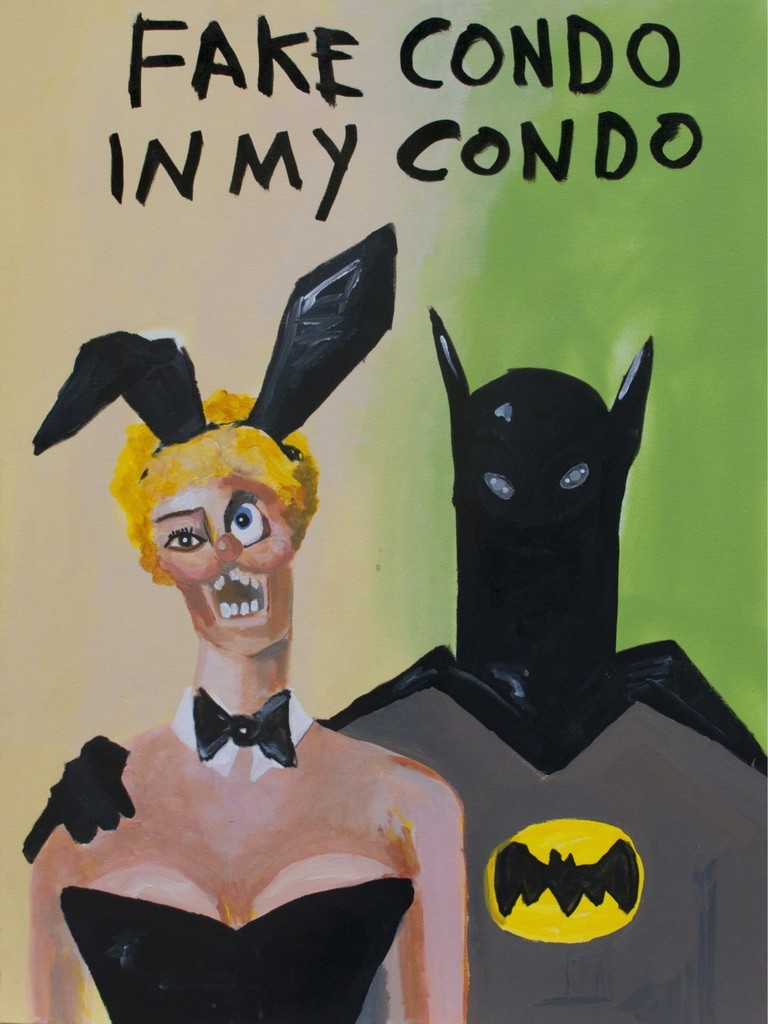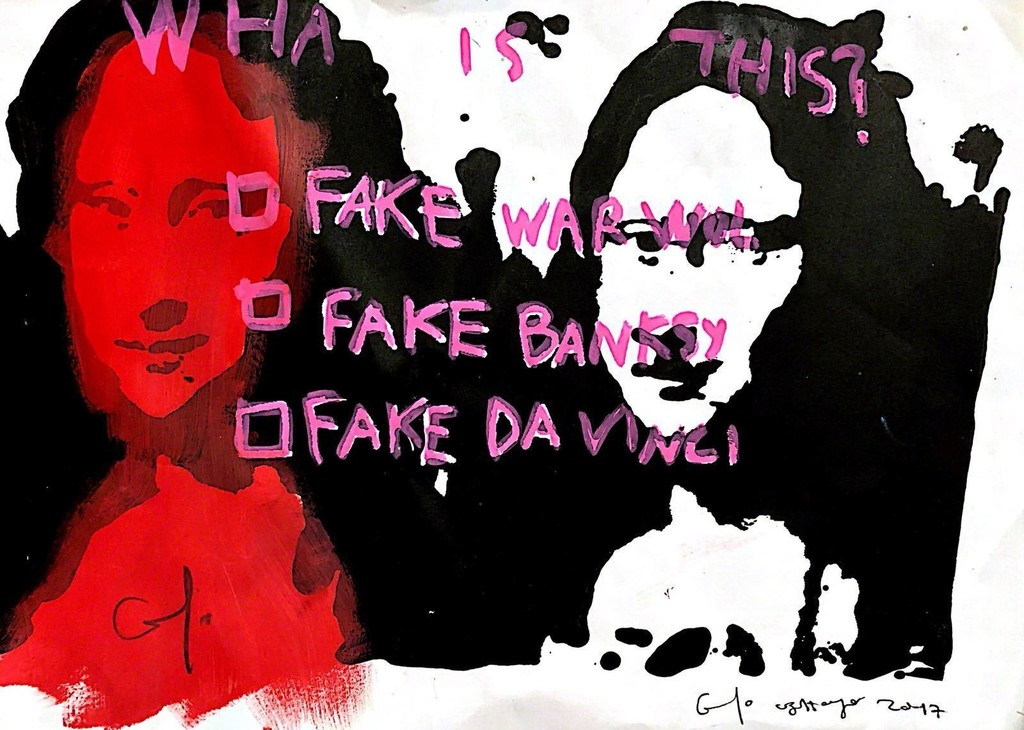 KAWS
First released in June, Together features two hugging companions and marks KAWS's newest edition to his series of collectible toys.
Together Black, 2018 Marcel Katz Art